What franchise makes the most money?
Overview
Many entrepreneurs prefer to invest in an established business concept rather than beginning from scratch when launching a firm. While there are several franchise options available, some have proven to be far more successful than others. In this article you will get to know what are the top 5 franchises and the factors that contribute to their success. If you're thinking about buying a franchise or are just interested about the most successful franchises on the market, keep reading to find out which franchises are on top.
Top 5 Franchises that Make the Most Money
Here we will check out 5 Franchises that Make the Most Money
1. McDonald's
McDonald's is a fascinating franchise; there's much to learn about it. Let's dive into the details!
Firstly, McDonald's is a fast-food giant that was founded in 1955. It has grown into the world's largest and most successful franchise, with over 38,000 locations across 119 countries.
In 2020, McDonald's brought in an estimated $19.8 billion in revenue, which is projected to grow to $24 billion by 2023. That's close to a 22% increase in just three years, an impressive growth rate of roughly 7% per year.
Let's delve deeper into how McDonald's maintained its impressive growth rate despite the challenges of the COVID-19 pandemic.
When the pandemic hit, McDonald's quickly adapted to the changing landscape by introducing new menu items that were well-suited. They increased their delivery and drive-thru options to better serve customers who avoided dining. In some locations, they even implemented curbside pickup and contactless payment options to further enhance safety measures.
Additionally, McDonald's changed their restaurant layouts to promote social distancing and protect customers and employees. They installed protective barriers and provided personal protective equipment to employees. They also implemented rigorous cleaning protocols to maintain a safe and clean customer environment.
Another key factor contributing to McDonald's success is its ability to consistently adapt to changing consumer tastes and preferences. The company has introduced new menu items that cater to various dietary needs and preferences, such as vegetarian and gluten-free options. They have also been innovative in their marketing campaigns, using social media and mobile apps to reach younger, tech-savvy customers.
Furthermore, McDonald's places a strong emphasis on operational efficiency. Their well-established franchise system ensures consistent quality and speedy service across all locations. They use advanced technology, such as self-order kiosks and mobile ordering, to improve customer experience and increase efficiency. Additionally, McDonald's provides extensive support and training to their franchisees to ensure they can maintain these high standards.
All of these factors have contributed to McDonald's impressive financial performance. Their ability to adapt quickly to changing circumstances, maintain a strong brand image, and focus on operational efficiency have allowed them to continue growing and expanding, even during difficult times. As a result, it's no surprise that McDonald's is one of the most profitable franchises in the world, and it's likely to remain that way for years to come.
2. 7-Eleven
7-Eleven is an interesting franchise with a unique business model. Let's take a closer look at what makes it so successful.
7-Eleven is a convenience store franchise that was founded in 1927. It operates over 71,000 stores in 17 countries and is one of the largest retail chains in the world.
One of the main reasons for 7-Eleven's success is its unique franchise model. Franchisees operate under a "business format franchise" model, which means that 7-Eleven provides a complete business system that includes everything from site selection to training to ongoing support. This model is highly attractive to potential franchisees because it removes much of the guesswork and provides a proven system for success.
Another factor contributing to 7-Eleven's success is its focus on meeting consumer needs. The convenience store industry is highly competitive, but 7-Eleven has managed to stay ahead of the curve by offering a wide range of products and services that cater to the needs of its customers. From snacks and drinks to financial services and mobile phone plans, 7-Eleven strives to be a one-stop shop for its customers.
Operational efficiency is also a critical component of 7-Eleven's success. Their highly streamlined system allows for speedy service and ensures franchisees maintain high standards. They also provide extensive training and ongoing support to their franchisees, which helps them to run their businesses more efficiently.
3. Pizza Hut
Pizza Hut has been a household name for over six decades, and it's no surprise that they are one of the most profitable franchises in the world. With over 6,000 units and a global presence, Pizza Hut is known for serving delicious pizzas that keep customers coming back for more.
One reason for Pizza Hut's success is its unique business model, which has remained successful over the years. By offering a wide range of pizza toppings and crust options, they have been able to cater to a diverse customer base. Additionally, they have focused on providing excellent customer service, which has helped to build a loyal customer base.
Pizza Hut has also been successful in franchising because of its strong brand recognition. They have worked hard to make their brand the best franchise in the industry, and their efforts have paid off. Pizza Hut is one of the most iconic pizza brands worldwide, and it's a go-to brand for most pizza lovers.
Moreover, Pizza Hut has been recognized by the Franchise 500 counter several times, a testament to its profitability as a franchise opportunity. They have a well-established system that ensures consistent quality and speedy service, and they provide extensive support and training to their franchisees to help them maintain these high standards.
While Pizza Hut does not offer to finance, they have a solid reputation as a profitable and stable franchise opportunity. They have a proven track record of success, and their franchise system is well-suited to those interested in running their pizza restaurant.
4. Anytime Fitness
Anytime Fitness is a relatively new company that has quickly become one of the most successful gym franchises in the world. With over 2,300 units in operation and a global presence in 40 countries, Anytime Fitness is a profitable franchise opportunity offering various fitness services.
One reason for Anytime Fitness' success is its unique business model. They offer 24/7 gym access, a huge selling point for fitness enthusiasts with busy schedules. Additionally, they offer various services, including group workouts, Crossfit, weightlifting, and more, which has helped them cater to a diverse customer base.
Another factor that contributes to Anytime Fitness' profitability is its rapid growth. The company has thousands of new members each year and is projected to double its membership in the next few years. They have over 4,000 franchises worldwide, making it one of the most successful health and fitness franchise models.
What's more, Anytime Fitness provides extensive support to its franchisees. They offer training and support to help franchise owners build and grow their businesses. They also provide ongoing marketing and advertising support, which has helped franchisees to attract new members and grow their revenue.
5. Subway
Subway is a fast-food franchise best known for its sandwiches and salads. It was founded in 1965 and has since grown to become one of the largest fast-food chains in the world, with over 40,000 locations in more than 100 countries.
Regarding financial performance, Subway was consistent, with an estimated revenue of $10.2 billion in 2020. However, it has faced some challenges recently, with declining sales and store closures in some regions. Despite this, Subway remains a popular franchise with strong brand recognition and a loyal customer base.
One of the key reasons for Subway's success is its focus on healthier food options. The franchise offers a range of fresh vegetables and lean meats for customers to choose from, and it has even partnered with organizations like the American Heart Association to promote healthy eating habits. This focus on health has helped Subway stand out in a market often associated with unhealthy fast food.
Another factor that contributes to Subway's success is its emphasis on customization. Customers can choose from various loaves of bread, meats, cheeses, and vegetables to create personalized sandwiches. This level of customization allows customers to get exactly what they want, leading to higher customer satisfaction and loyalty.
Lastly, Subway has a relatively low franchise fee compared to other fast-food chains, making it a more accessible option for aspiring entrepreneurs. The company also provides extensive training and support to its franchisees, which can help them maintain high standards and ensure a consistent customer experience across all locations.
Conclusion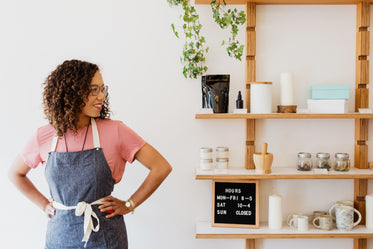 In conclusion, franchising is a great opportunity for entrepreneurs to start their businesses. It provides a proven business model, established brand recognition, and support from the franchisor. While there are many profitable franchises, some stand out above the rest in terms of revenue and financial success.
McDonald's, Subway, Anytime Fitness, and Pizza Hut, are just a few examples of franchises that have generated substantial profits and maintained a strong presence in their respective industries. These companies have shown a dedication to innovation, operational efficiency, and adapting to changing consumer preferences.
Ultimately, a franchise's success depends on various factors, including the industry, location, management, and market trends. Potential franchisees should carefully research and consider all aspects of the franchise before making a decision. With the right combination of factors, Owning a franchise can be a lucrative and rewarding business opportunity.
Video